Lorraine Landscaping - About Us Page
Annapolis Valley- Kentville - Wolfville - New Minas - Coldbrook - Berwick - Kingston - Greenwood - Windsor. Lorraine Landscaping and Lorraine Lawn Care 902-538-3500 or 1-800-567-5296 proudly serving Kentville and the Annapolis Valley, Nova Scotia since 1972. We offer a full range of landscaping, lawn care, excavation and snow removal services to residential, commercial and institutional clients. We specialize in retaining walls, patios, walkways and hardscaping in a variety of media including natural stone, man-made blocks, paver stone, concrete and wood. We also offer culvert installations and drainage solutions including french drains. Our product sales include mulch, topsoil, garden soil, compost, gravel, crusher dust, and decorative rock and can we deliver. In the winter we offer snow removal and ice control. We are fully insured and are members of Landscape Nova Scotia and the Better Business Bureau.
Locally Owned & Operated
Fully Insured and WCB Covered
Office: 902-538-3500
Emergency: 902-680-2580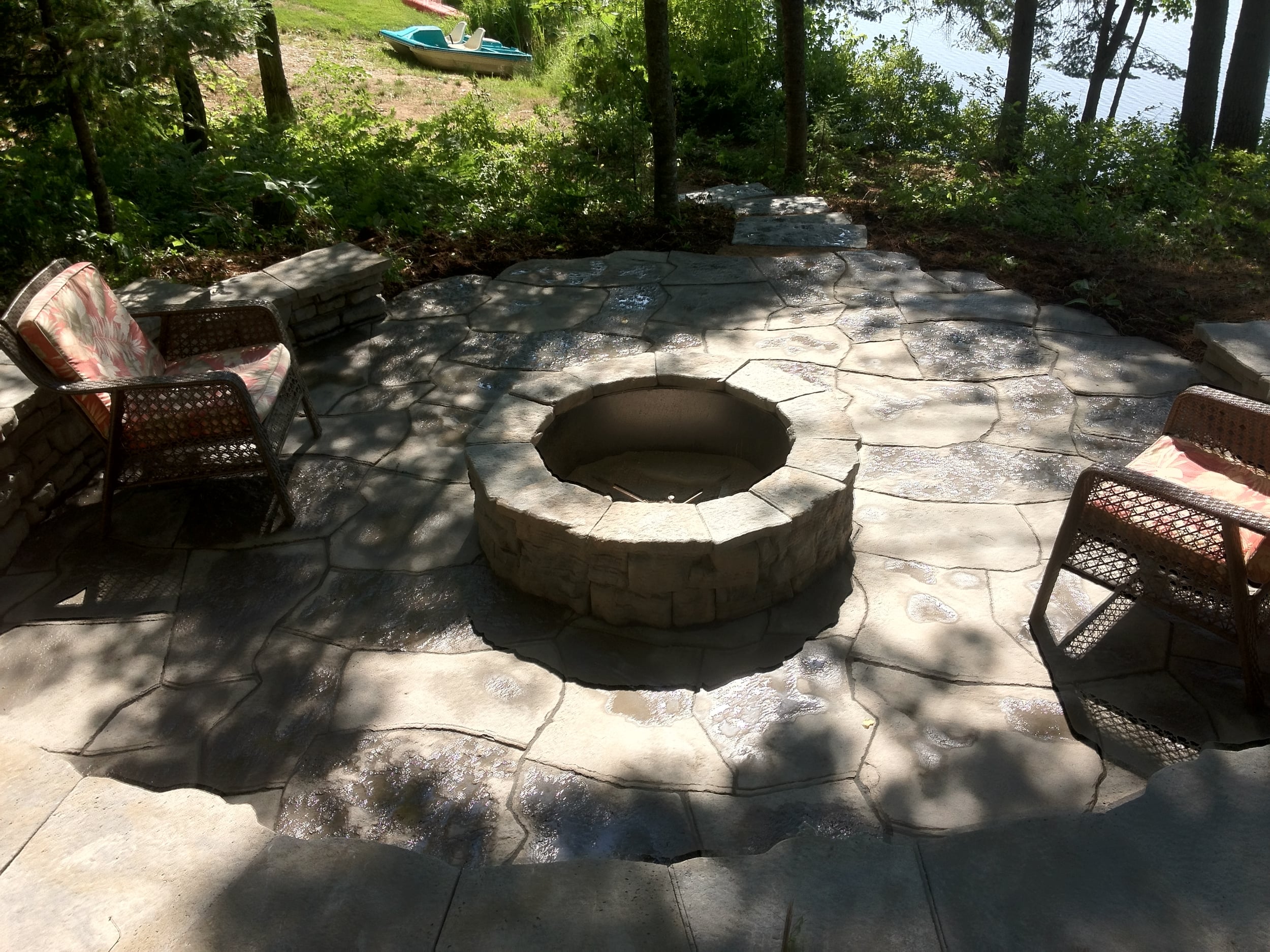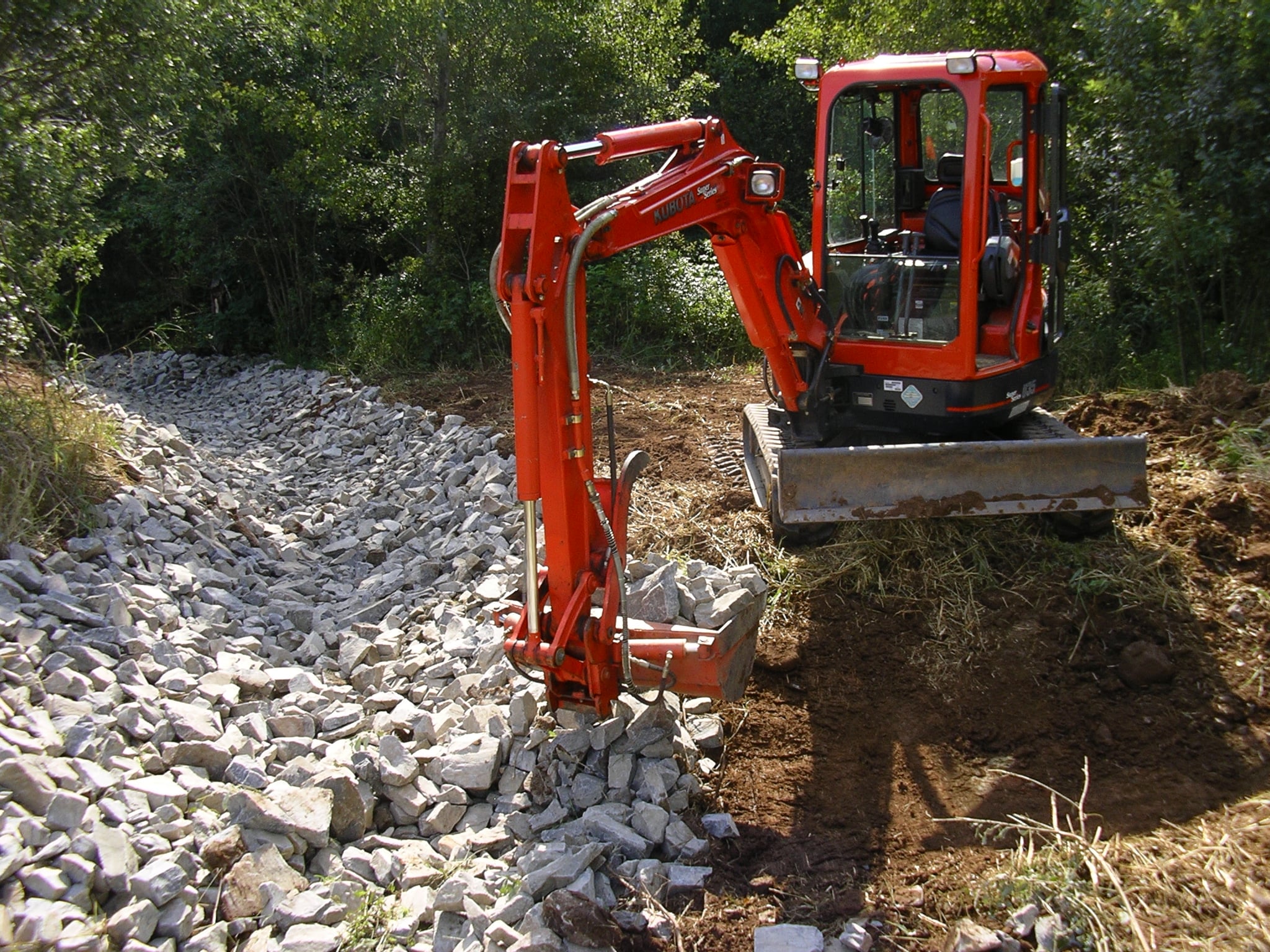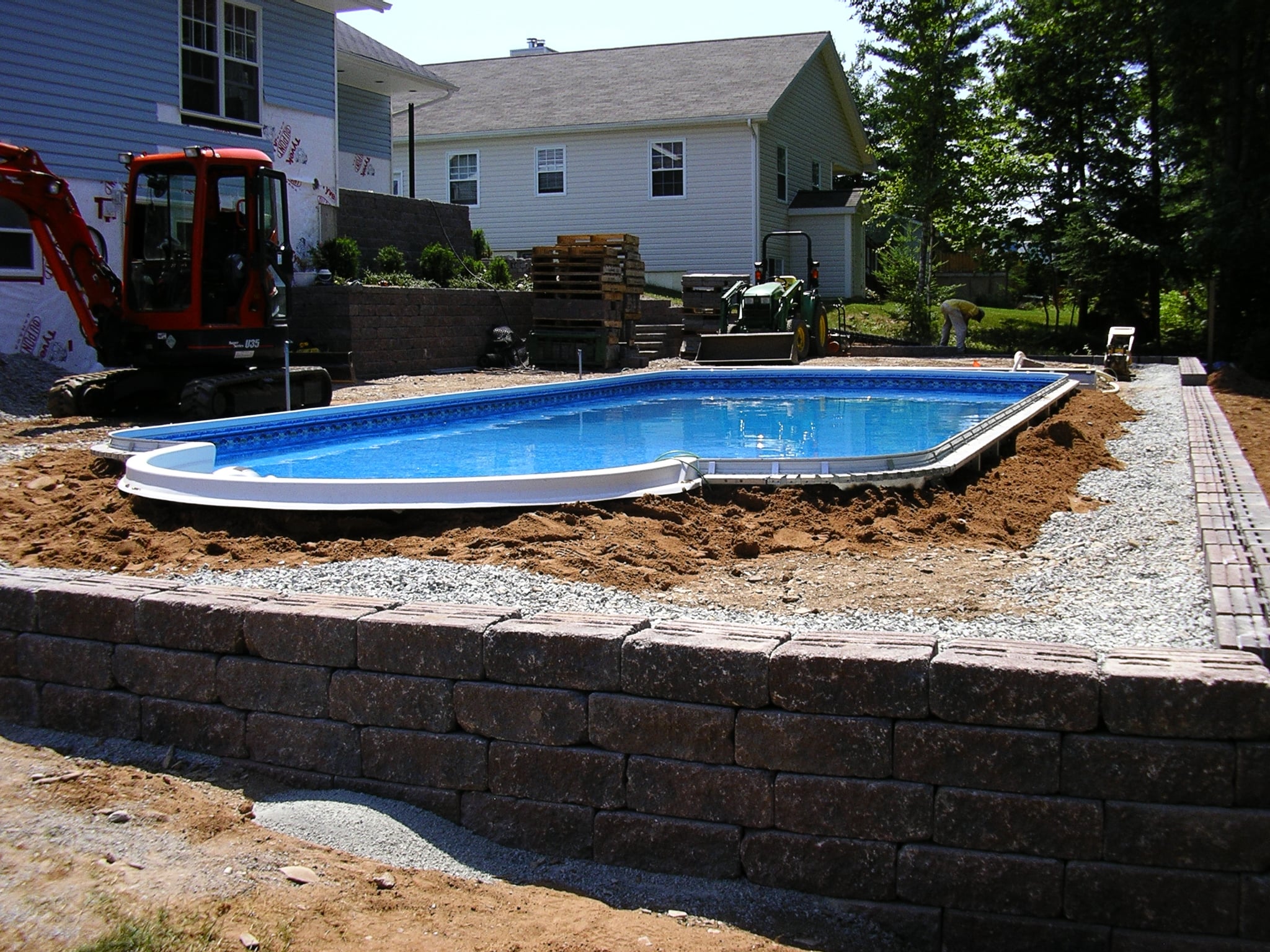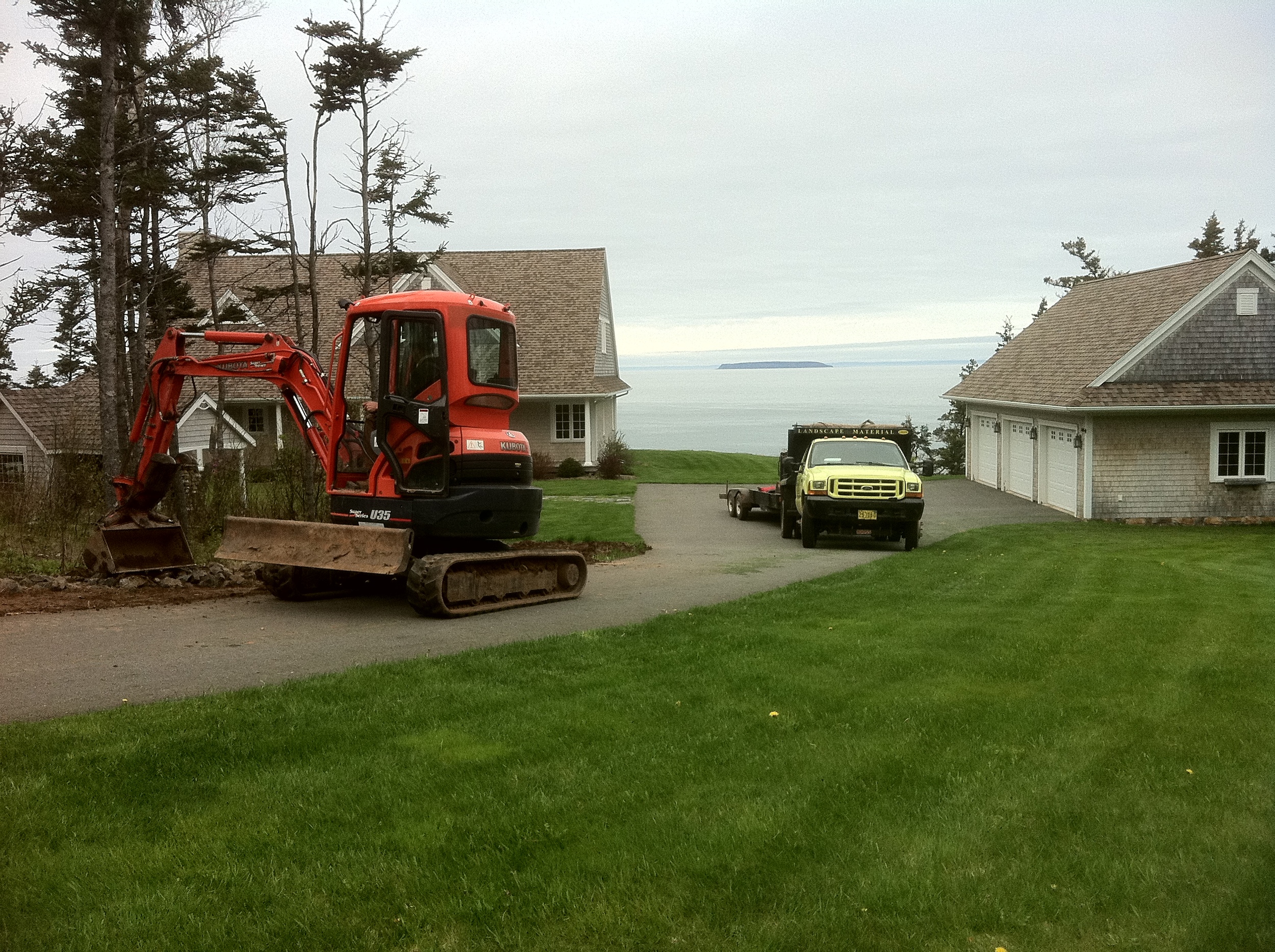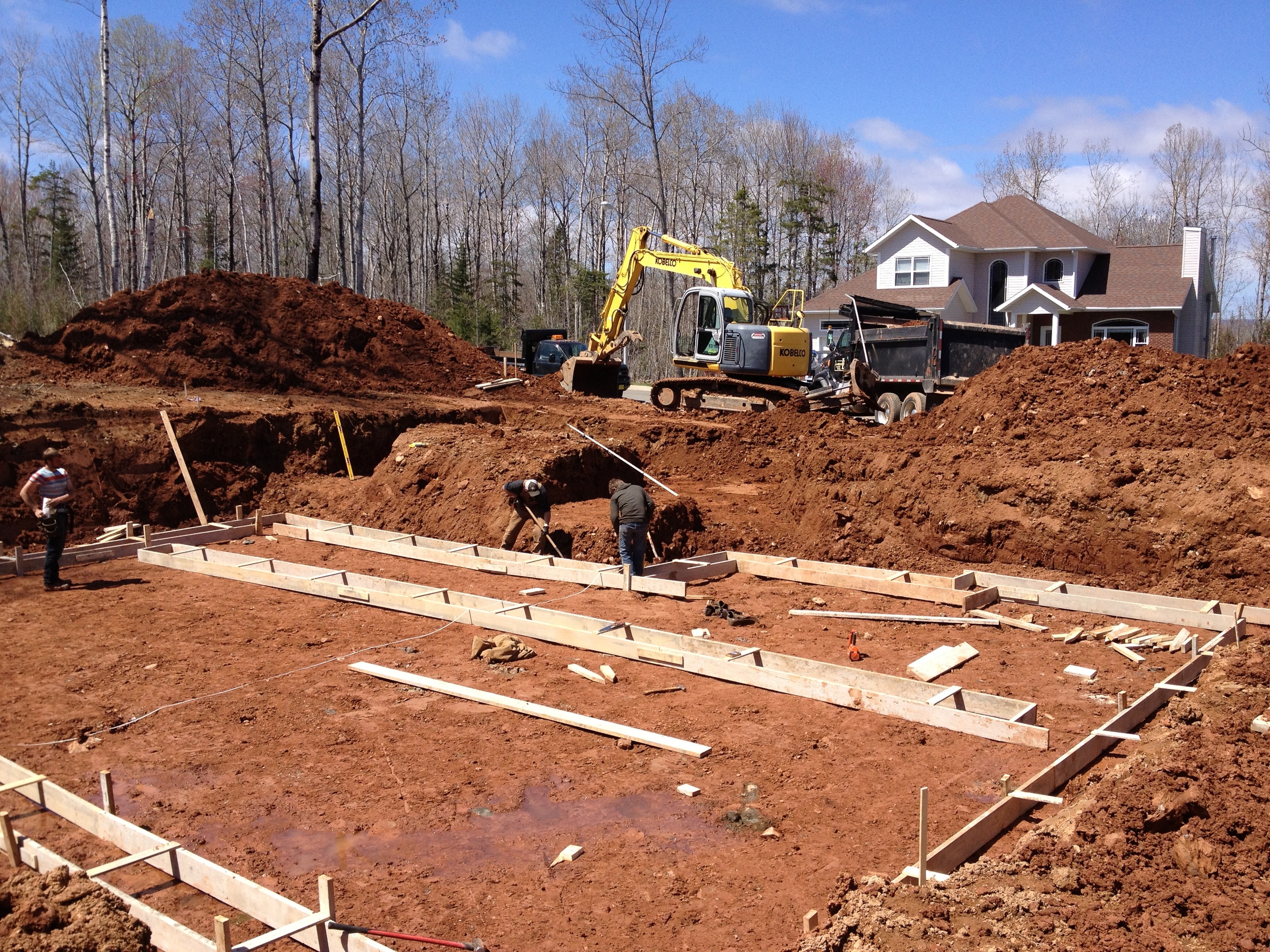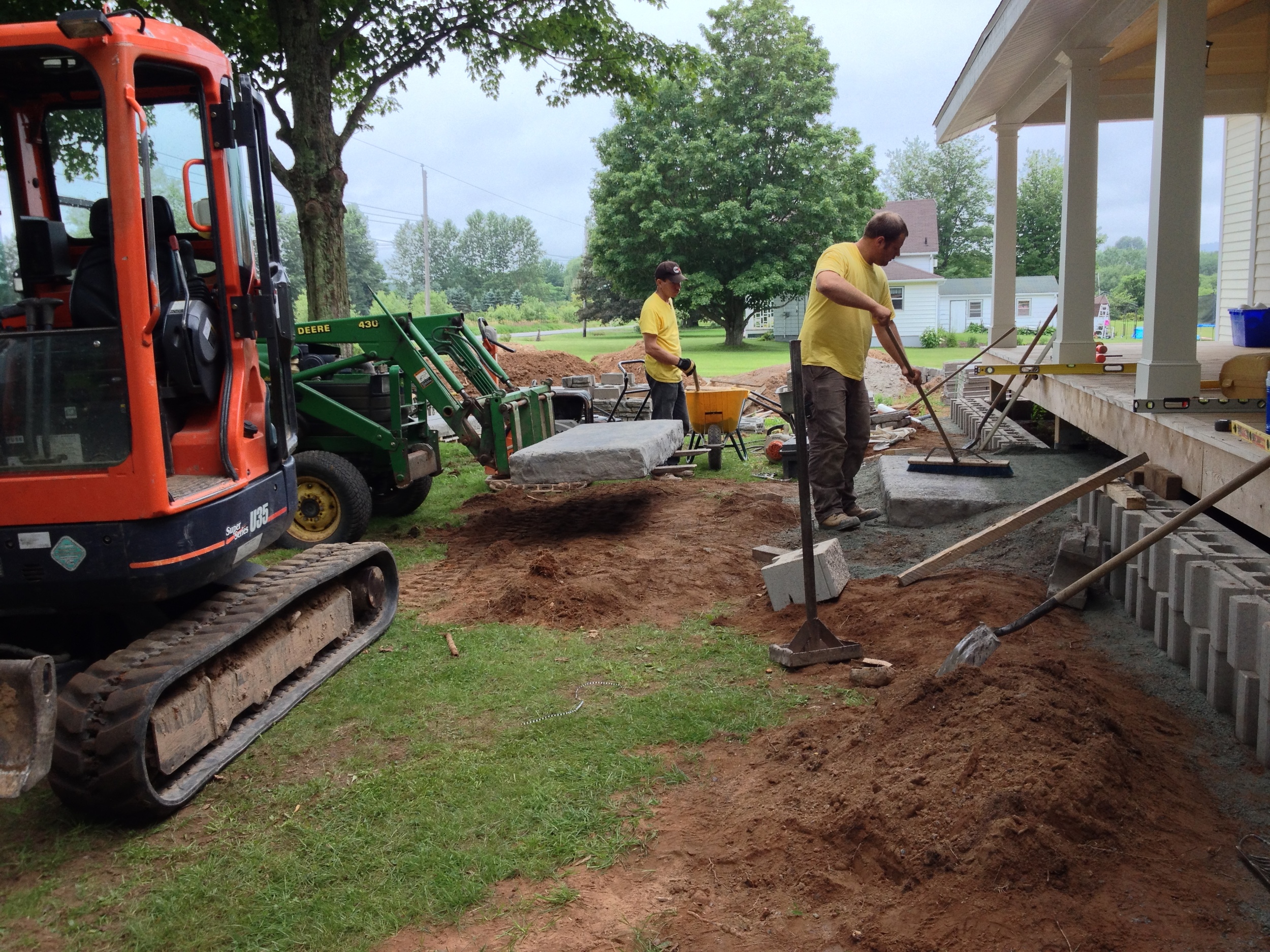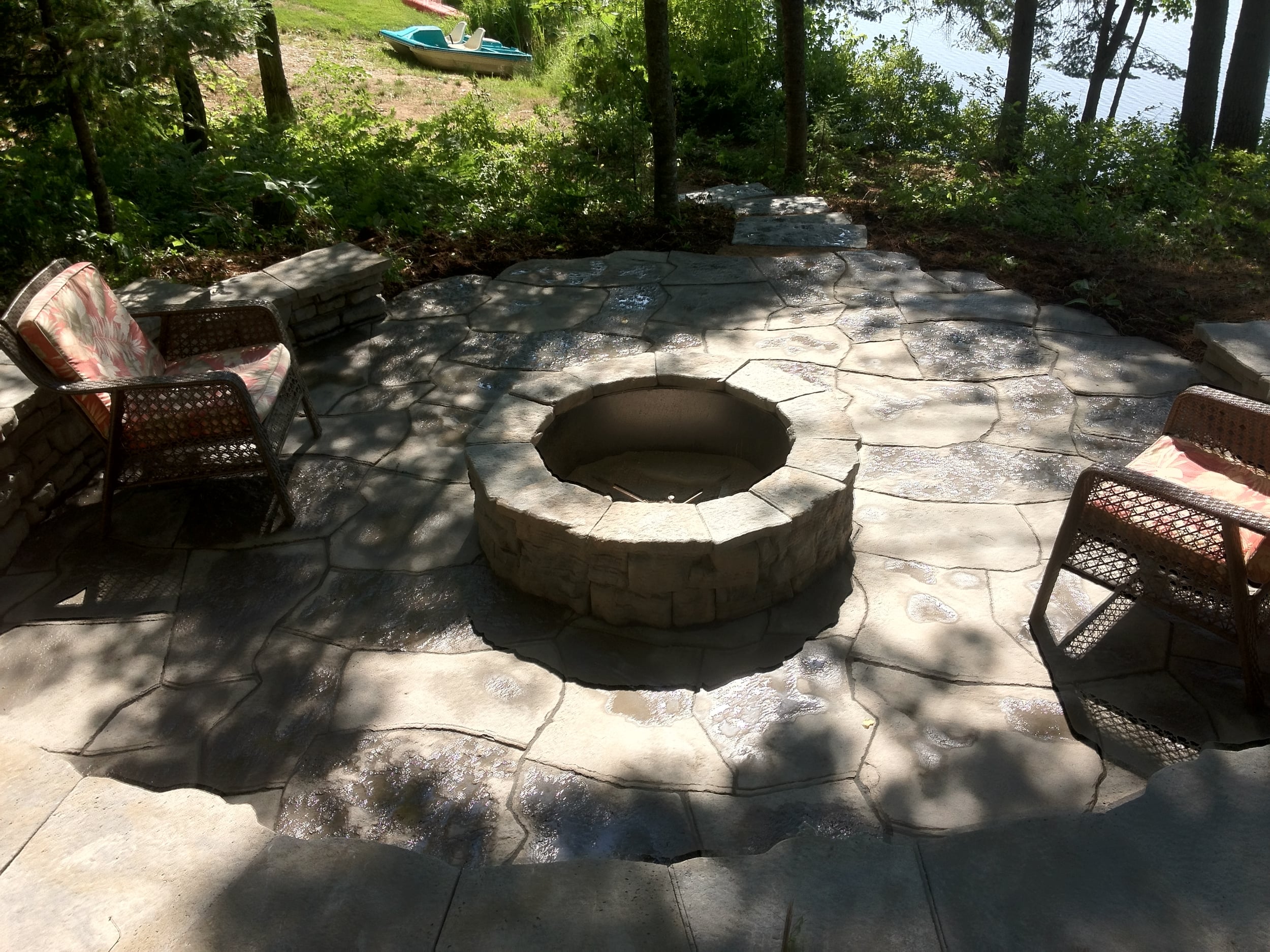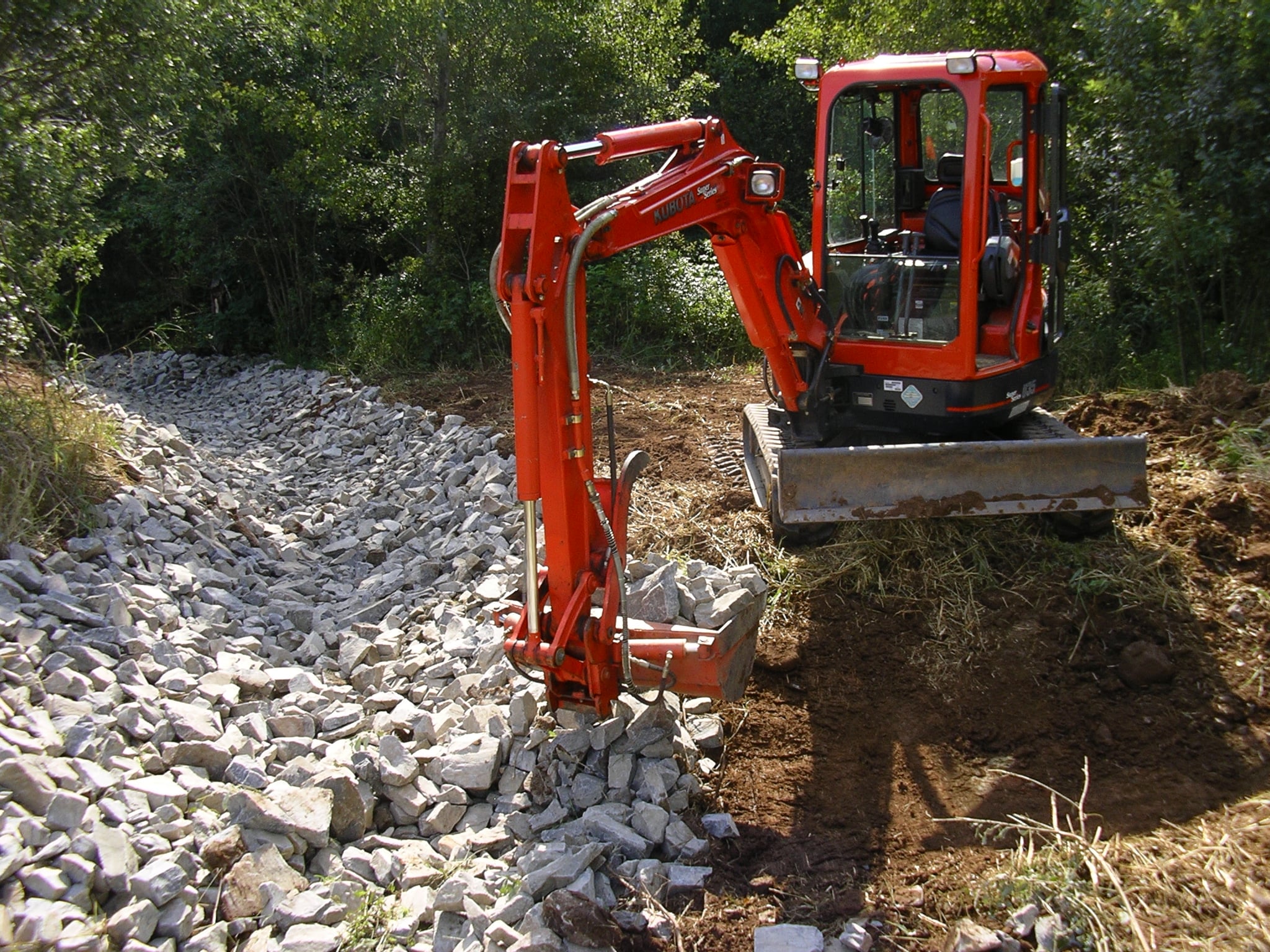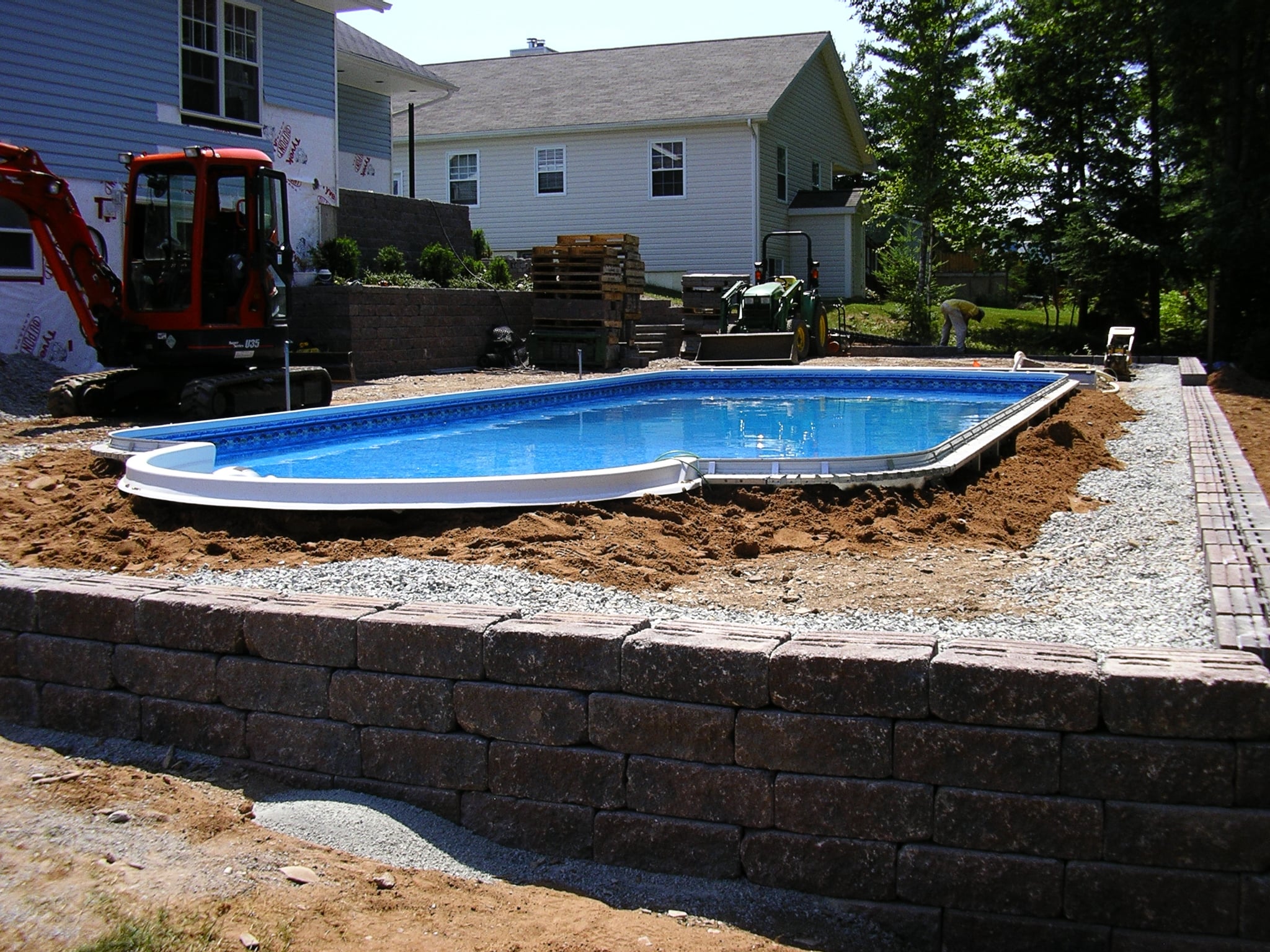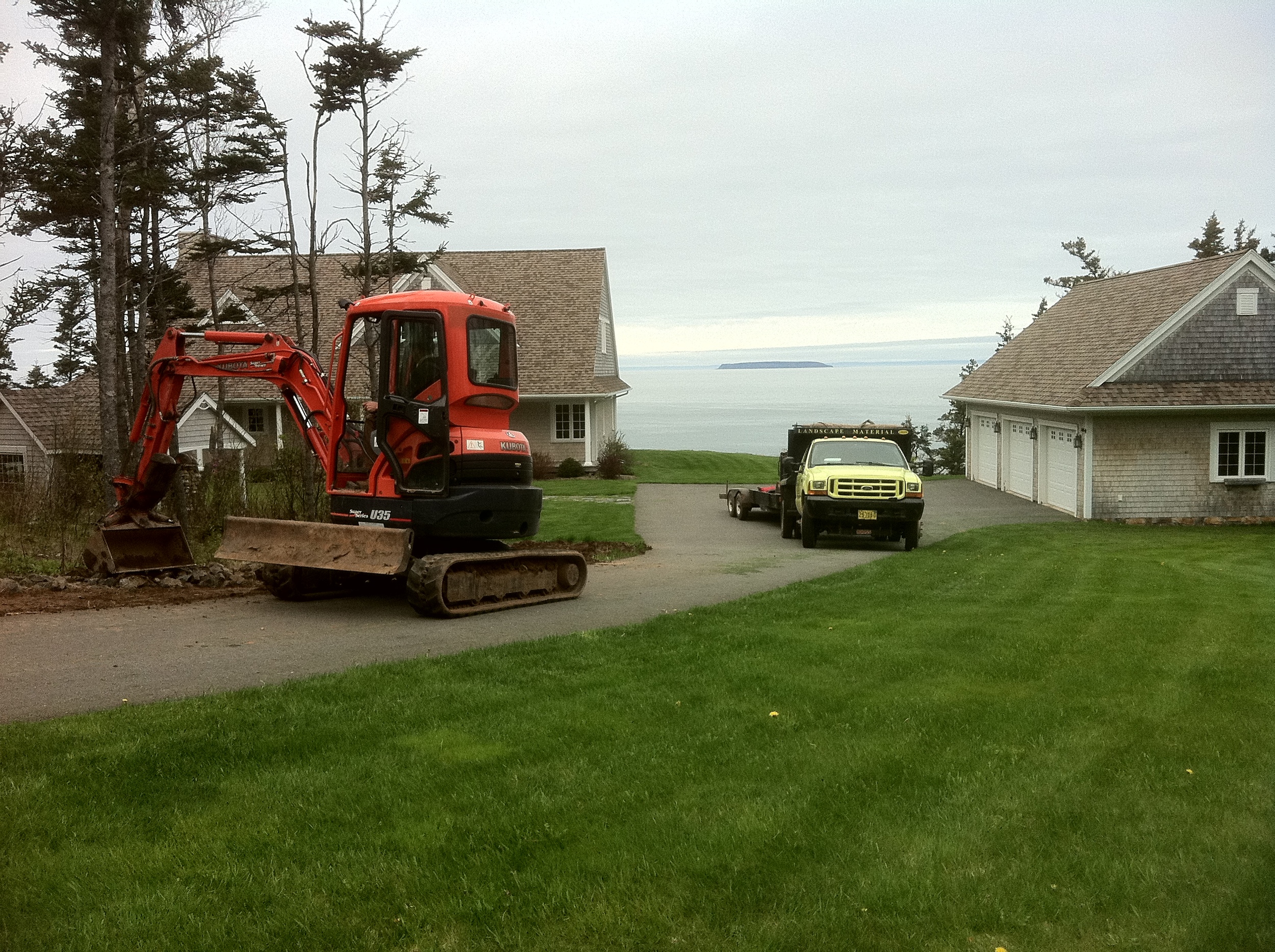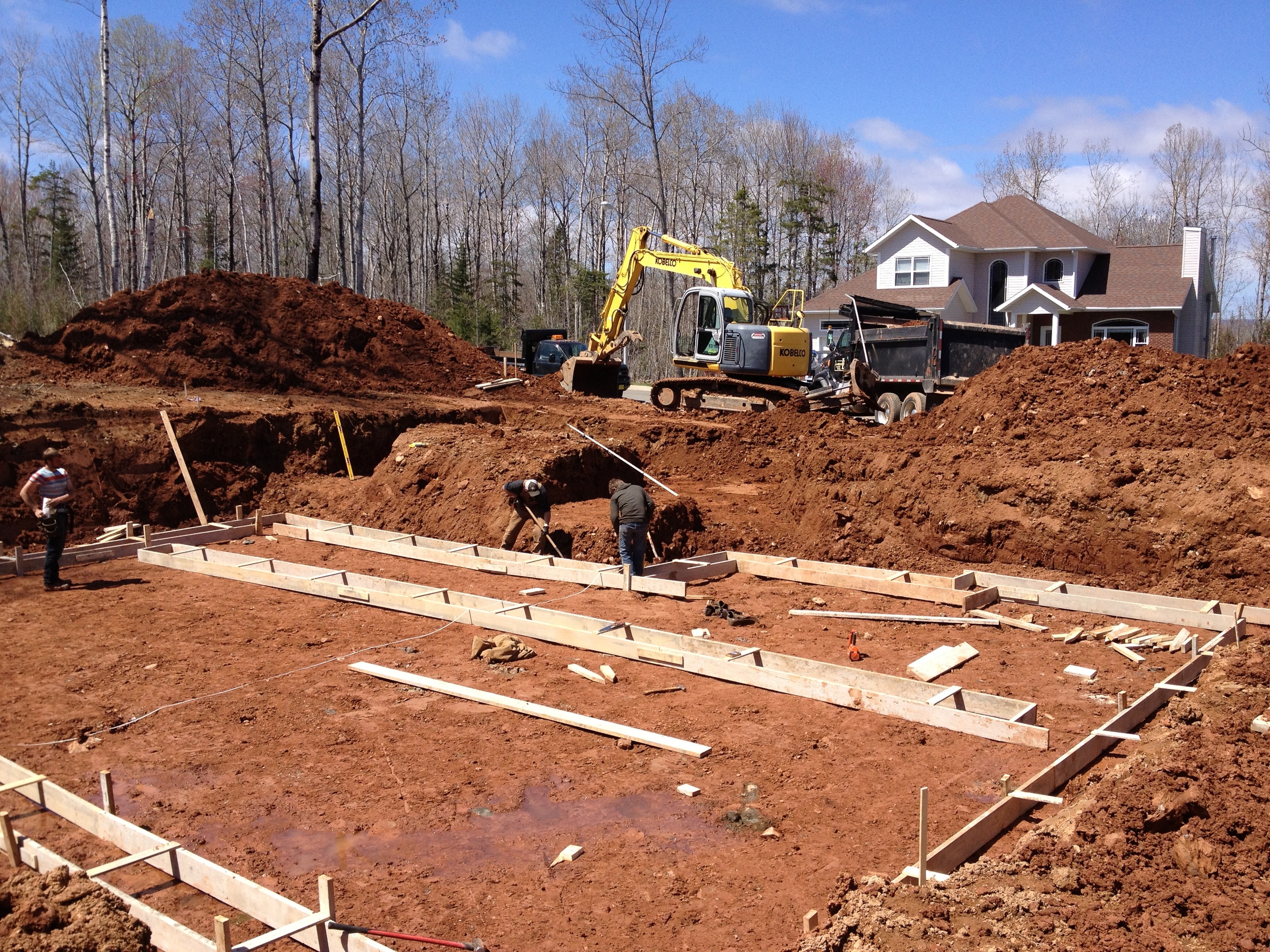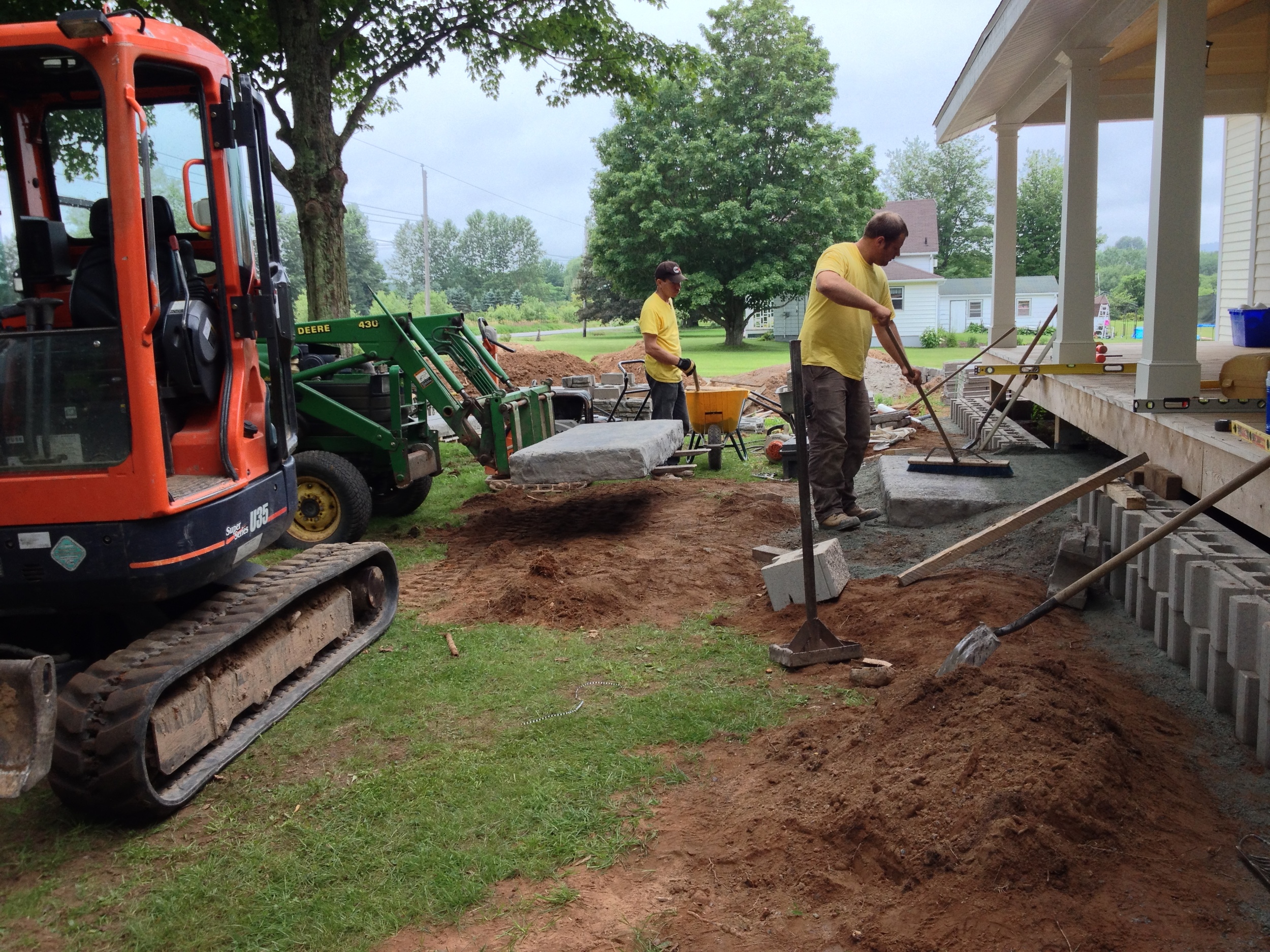 One of the Valley's most experienced Landscaping Contractors
About Us
We are locally owned and operated by the Kornelsen family. Brothers Rodney and Branton along with Dad, Larry, oversee our well-trained and dedicated staff.
We are a full-service experienced Landscape Contractor offering residential, commercial, and institutional clients custom design and professional installation of softscaping and hardscaping.
We look forward to working with you to craft landscaping that speaks to your vision, meets your unique needs, and brings years of enjoyment. Our dedicated staff strive to not just meet but to exceed your expectations.
Custom landscape stonework is our specialty. We view stonework as a craft not just a trade. Our stone craftsmanship is honed on considerable experience and driven by a passion for exemplary workmanship. Stonework done hundreds of years ago still stands as a testament to the craft.
While well-designed and professionally installed landscaping adds to the everyday enjoyment and functionality of outdoor spaces, it also enhances curb appeal and often substantially increases the re-sale value of your property. Read More Here.
In addition to landscape design and installation, we offer full-service landscape maintenance / groundskeeping and to keep your lawn healthy and green we offer a full range of Lawn Care Services.
Our skilled and experienced excavator operators can tackle all your excavation needs including emergency service to address drainage issues and foundation leaks.
We also sell and deliver premium bark mulch, screened topsoil, screened garden soil, compost, fill, gravel, sand, crusher dust, and decorative landscape boulders and rock. We can deliver anywhere from one yard of product to tandem truck loads.
And, in addition to being fully insured and maintaining our excellent standing with Workers Compensation, we take pride in being members of the Better Business Bureau, Landscape Nova Scotia, and the Canadian Nursery Landscape Association.
We offer Emergency Storm Service to address fallen trees, storm debris, and flooding
Known for our experience, integrity and high-quality work
Full-service landscape design and installation with a focus on creative and functional soft and hardscape designs
Landscaping solutions for problem areas
Specializing in custom stonework including: retaining walls, walkways, patios (natural stone or man-made materials and design solutions)
Driveway Installations (paver stone, gravel, crusher dust)
Patios (natural stone, paver stone, patio stone or concrete
Custom stonework - fire pits, outdoor fireplaces and custom outdoor living spaces
Ponds and custom water features
Decks, arbours, trellises
Pruning, groundskeeping and clean-ups (seasonal, scheduled and call-in basis)
Lawn installation and repairs (hydroseeding, sod or broadcast seed )
Lawn care and mowing (seasonal contract, scheduled or call-in basis
Excavation (site preparation, sewer lines, drainage, underground services, ditching)
Excavation to address foundation leaks and waterproofing
Drainage remediation (French drains, foundations, downspout diversion, catch basins, ditching)
Culvert installation and removal
Ditching and trenching
Underground service preps (phone lines, power lines, internet lines, water & sewer)
Winter snow removal , salting and sanding and hauling snow off-site
Emergency services including storm damage (fallen tree removal, debris clean-up and water drainage) and foundation leaks.
We would be pleased to speak with you to discuss your needs and offer free estimates and quotes. As every job and site is different, we generally need to make a site visit to provide a quote.
Skilled Craftsman & Operators Fully insured WCB Coverage Best-quality products
Landscaping materials (delivered or picked-up). Visit our Product page for further details.
Proudly Serving the Annapolis Valley since 1972
Kentville. New Minas. Wolfville. Coldbrook. Berwick. Kingston. Greenwood. Middleton. Centreville. Canning. New Ross. Digby. Windsor. Falmouth. Hantsport.
While our regular service area is the Annapolis Valley Windsor to Digby corridor , we regularly take on projects outside this area.
Emergency Service 902-680-2580
We offer emergency storm damage service including tree removal, debris clean-up and water drainage.